A/AA IN CONJUNCTION WITH THE WORKFORCE TRAINING INNOVATION FUND LAUNCHES PILOT PROGRAM
Today the Minister for Training and Skills, Gayle Tierney, officially launched a funding grant of $1.8 million to Aviation/Aerospace Australia to develop a qualification in aviation and aerospace fundamentals, to meet the skills needs of the industry.
The sectors of aviation and aerospace are known as areas of significant future growth. Additionally, the impact of digital transformation and digitalisation, emerging technology and security considerations will drive further change in the function and operation of aviation aerospace and the skills required to service it.
Recognising and supporting this challenge is Aviation/Aerospace Australia, a member-based organisation working directly with industry to tackle the challenge. Today's announcement of significant financial support from the Victorian Department of Training and Education, under the Workforce Training Innovation Fund initiative will pave the way for practical and innovative training and skills development to progress.
Speaking on behalf of Aviation/Aerospace Australia, Deputy Chair, Linda Spurr acknowledged that the grant will make a difference, allowing for the creation and early pilot of a foundational training program, developed by industry, for industry in response to the challenges faced.
Ms Spurr said that the Association had been developing the training concept for more than a year, working with industry representatives, including Moorabbin Flying Services, Boeing Aerostructures Australia, Thales Australia, Seeing Machines and Marand Precision Engineering. Also critical to the development has been vocational education partner, Swinburne Pathways and Vocational Education (PAVE).
"Industry agrees that a training solution covering fundamental skills and knowledge, spanning aviation and aerospace will assist to close the current and anticipated skills gaps. It will allow for better integration of roles and functions, establish more job-ready employees and better prepare course participants for job entry into this highly regulated and safety-focused sector" said Ms Spurr.
The training will be delivered through a series of micro credential skillsets designed and delivered by industry. It has received industry support because it is seen to be practical and accessible, where participants may enroll in as few as one skill-set, if that is what they require.
"We will initially develop 20 skillsets, in conjunction with industry, but we see this expanding over time to meet the skill needs that are being identified. The whole point is to ensure that this training initiative remains adaptable, agile and responsive" said Ms Spurr.
Moorabbin Flying Services, the location of today's official launch, showcased one of organisations that has been an early supporter of this training. Mr Mark Darragh, General Manager of Moorabbin Flying Services commented "This training will be a game changer for industry. The approach to offer micro credential skillsets, or small pieces of learning, is agile and innovative and is exactly what is needed".
The proposed Certificate III in Aviation/ Aerospace Fundamentals, will be a solid foundation into entry level jobs and training pathways, as well as offering career pathways and progression opportunities for those already working in aviation and aerospace. The program will be monitored also for its appeal to workers seeking re-skilling or up-skilling opportunities.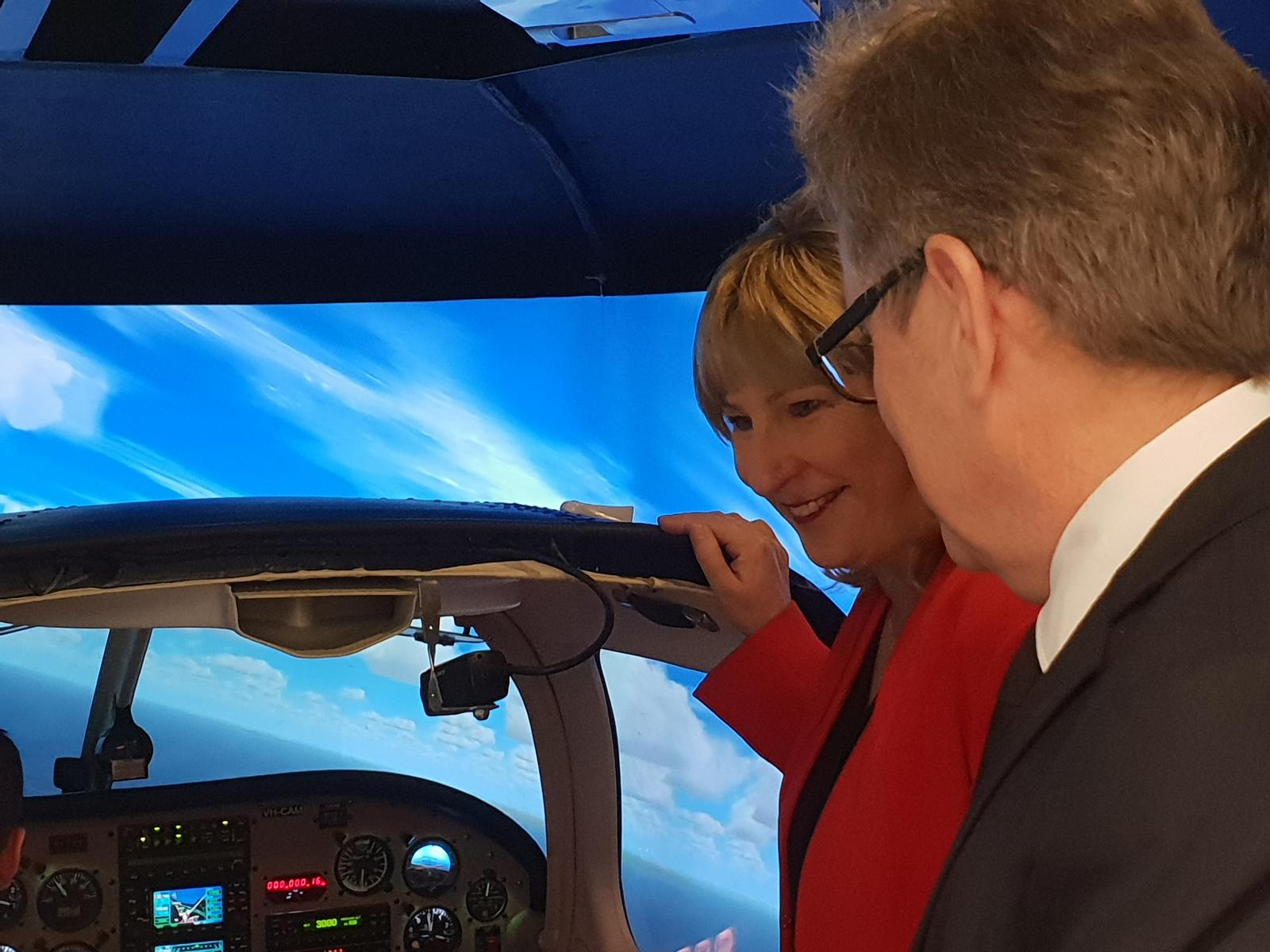 Media Enquiries
Steve Galjar, Manager Skills & Training –Aviation/Aerospace Australia (A/AA) Phone – 1300 889 459