Women in A/AA Melbourne Summit 2019
Wed 16 Oct 2019 (8:30am - 5:30pm)
RACV City Club
Level 17, 501 Bourke St, Melbourne VIC 3000
Member $499.00
Early Bird $459

(Closes 16 Sep 2019)
Non-member $599.00
Early Bird $559

(Closes 16 Sep 2019)
Member table of 8 (8 tickets) $3,750.00
Early Bird $3450

(Closes 16 Sep 2019)
Non-member table of 8 (8 tickets) $4,550.00
Early Bird $4150

(Closes 16 Sep 2019)
Students (limited spaces available) $225.00
This year, the summits will focus on how we, both men and women can engage the future through STEM and how we can encourage a more inclusive and diverse workforce. Discussing the barriers and opportunities for women in the industry, we will ask the tough questions and address how we can close the gender gap. What will it take for us to encourage more women to study STEM and what will take for us to encourage more women to pursue a career in STEM?
You will get to have your say, as will have breakout sessions, mini workshops, group conversations, engaging panel discussions, and speakers from diverse industry backgrounds with Q&A after each!
The learnings won't end when the day ends – we will focus on embedding the learnings beyond the summit day, to encourage attendees to take them back in to their workplace and encourage others to support the changes needed.
---
Summit Facilitator:
Simon Wood I Director at Seedling CTS
'I look forward to supporting A/AA's commitment to promoting the enrolment and empowerment of women into both STEM, and the incredible world of aviation and aerospace. I'm looking forward to enabling conversations amongst students and industry professionals, to aid in creating a more diverse industry.'

Keynote Speaker:
Working in a Male-Dominated Industry
/ Tracey Spicer AM I Australian Author, Journalist and Broadcaster

Tracey Spicer AM is an author, journalist and broadcaster who has anchored programs for ABC TV, Network Ten, Channel 9, Sky News and Radio 2UE. Currently, she works as a columnist for Fairfax, presentation trainer for Outspoken Women and the Australian Film, Television and Radio School, and media trainer at Spicer Communications. Tracey has written, produced and presented documentaries for NGO. She is an Ambassador for ActionAid, World Vision, NSW Cancer Council, QUT's Learning Potential Fund and SISTER2sister, and Patron of the Pancreatic Cancer Alliance. Tracey is the co-founder and national convenor of Women in Media, a nationwide mentoring and networking group, backed by the media, Entertainment and Arts Alliance. Tracey has been named Agenda Setter of the Year by Women's Agenda and is one of the 100 Women of Influence for 2018.

Summit Speakers:

The story of Jasper - encouraging the young generation in to STEM

/ Shafeen Mustaq I Advisory at Ernst & Young

Shafeen Mustaq is a management consultant at Ernst & Young (EY) Canberra who, through her work in Air Force and Government departments, has developed a passion for encouraging girls into STEM education and careers to build the work force of the future and in doing so, build a better working world.

/ Simon Rippingale I Animation Artist & Director

Simon Rippingale is an animation artist and director. Most recently his short animation Jasper, won a Gold award at the 2018 AEAF awards in Sydney. Other recent directing credits include A Cautionary Tail, starring Cate Blanchett, Barry Otto and David Wenham, which won the won the 2014 AACTA award for best short animation and was a finalist in the Dendy Awards at the Sydney Film Festival.
Simon also been nominated for an AACTA award for Visual Effects for the animation on Unfolding Florence, directed by Gillian Armstrong. Simon works as an Animation director on a number of other films, ebooks and documentaries including: My Naughty Shadow, which won a Silver Award at the 2015 App design Awards.
Inspiring the future - work experience and pathways for students
/ Diana Vernon | Principal at Methodist Ladies College
Commencing as MLC's eighth principal in April 2014, MLC is Diana's third Principalship. Previously she was Headmistress at the academically selective City of London School for Girls (CLSG) in Central London and prior to this, Woldingham School, a Catholic Girls' Boarding School in Surrey, UK. Before pursuing a teaching career, Diana worked for an academic publishing house & also spent seven years in corporate public relations. She has an honours Degree in Anthropology from St Mary's College, University of Durham and a Post Graduate Certificate in Education in Biology and Science from King's College, University of London.
STEM University Student Panel Facilitator
/ Nic Connelly I Discipline Lead, Aviation in the School of Engineering at RMIT University

Nic has been working in Aviation for 30 years, starting her career back in 1989 as an Air Traffic Controller. She has spent much of her career in management and has extensive experience in the development and delivery of training, strategies, audits, compliance, investigations, risk, safety publications, fatigue management and industry campaigns and events to improve safety outcomes for the industry. She also has experience in major airline management after working at Virgin Airlines as the Manager Operational Safety, before moving into the education sector, where she gives back to the industry by mentoring and inspiring young professionals.

STEM University Panellist
/ Stephanie McCulloch I Aerospace Engineering student at RMIT University

Stephanie McCulloch is in her final year of the Bachelor of Engineering (Aerospace) (Honours) at RMIT University, and is Project Manager for Melbourne startup company X-Aero. Stephanie strongly believes in the necessity to embrace individuality through inclusiveness, encourage open communication and provide equal opportunities for all. She is committed to fulfilling the long-term ambition of contributing project management and engineering technical skills to the aviation/aerospace industry.

STEM University Panellist
/ Kerry Phillips I Aviation/Business Management student and professional Piloting student at RMIT University

Kerry is studying a double degree in Aviation / Business Management as well as an Associate Degree in Professional Piloting at RMIT. She hopes to one day fly for an airline whilst also contributing in their office.
/ Richard Rishanghan | Bachelor of Engineering (Mechanical) (Honours) Student at Swinburne University of Technology


Richard is in his final year of studying a Bachelor of Engineering (Mechanical) (Honours) at Swinburne University of Technology. He has a previous degree in Design for Technology from the University of Otago in New Zealand. He would love to bring together a skill set in both a technical and creative approach to problem solving in a technology driven industry. He is really glad to be a part of the Summit, as he sincerely believes we need to support one another to build a more inclusive society, and therefore men and woman need to tackle problems around gender together.

Grass-Roots Aviation
/ Dr Zara Dennis I Lead STEM Teacher, Pilot and founder at Sci-Fly STEM Outreach

Dr Zara Dennis grew up in the UK where she completed her honours degree in Physics before moving to Australia in 2008 to complete her PhD. It was during her thesis examination period, that Zara discovered her enthusiasm for teaching and often-quoted "infectious love" for Science. Achieving her CPL in 2018, Zara has also found herself a role model to aspiring young aviators through her outreach project, and her passion for both STEM and Aviation oozes when sharing this with students.
Finding & fostering the future female STEM leaders
/ Sally Calder | Partner Defence and National Security team at KPMG Australia

Sally is a Defence and National Security Partner, who leads KPMG's People and Change team in Melbourne. She leads large scale transformations and specialises in culture, leadership and change management. She works with senior leaders to support collaborative leadership, and build constructive and successful cultures. She has a particular interest in diversity and inclusion, and the value that can be drawn from cognitive technology and AI to both understand, and support, changes in behaviour and professional development.
Prior to joining KPMG she worked at all three levels of Government across two States, and held senior executive roles, in complex, service based public sector organisations
/ Professor Regina Crameri | Associate Dean, Allied Health Cluster at RMIT University

Professor Regina Crameri is a Biomedical Scientist. She has a PhD in Exercise Science from the University of Sydney and has held numerous academic teaching positions in Australia and Canada. She has previously been a Senior Defence Scientist at the Defence Science and Technology (DST) Group and recently held the position of Associate Director of the Defence Science Institute. She is currently the Associate Dean of the Allied Health Cluster, School of Health and Biomedical Sciences, RMIT. She is also the Director and Founder of AIR4, which aims to change the paradigm of STEM education in Australia. In her spare time she is a mother to 5 beautiful children.
What the future looks like for women in STEM
/ Louise Rolland I Associate Partner, People Advisory Services at Ernst and Young
Louise has a background in business administration, labour market policy and planning and strategic talent management. She is a sought-after speaker and thought leader. Since joining EY Advisory Services in 2007, Louise has worked with public and private sector clients on the design of workforce transformation strategies that respond to the rapidly changing business environment and the flow on effect on people and work. In her previous role as Professor of Work and Ageing at Swinburne University, Louise established a Centre for Research, where she led an internationally focused research agenda to investigate the future impact of demographic change and global labour trends on business. Today Louise is a thought leader and pragmatic strategist who works closely with our clients on designing practical responses to the changing world of work.
Workshop: Aerodynamic Principles
/ Sarah McSwiney | Engineering Manager at Boeing Research and Technology Australia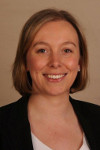 Sarah is the Resin Infusion Engineering Manager at Boeing Research and Technology Australia in Melbourne. She has been with Boeing for 12 years in various engineering and management roles, both in Melbourne and Seattle. A graduate of the Australian Institute of Company directors, Sarah is also a non-executive director of Kilvington Grammar. Sarah holds an Executive MBA from Monash University and a Bachelor of Aerospace Engineering (Hons) from Royal Melbourne Institute of Technology. Sarah is passionate about sustaining and growing the aviation and aerospace industry in Australia.
Supporting women in aviation
/ Leif Mawson | Future Pipeline Programs Manager at Qantas

Leif is a highly experienced People Leader with over 17 years' success delivering business improvement and training outcomes across Aircraft Maintenance Operations. He has held roles ranging in scope from operational to management and leadership positions. Leif is currently the Future Pipeline Program Manager for Qantas Engineering.

Ripple Impact
/ Elizabeth Stephens I Lieutenant Colonel, Integration Manager at Army Aviation Project Office

As an electrical engineer, 'broken rotor' and the first Aviation Maintenance officer to serve as the Commanding Officer of the 1st Recruit Training Battalion, Elizabeth has directly observed the initiatives the Army has in place to attract a more diverse workforce; and their results. While the Army's diversity initiatives are not purely focussed on STEM, Elizabeth has a personal story of her own self-doubt as she assumed Command of 'The Home of the Soldier' as an Aviation Maintenance officer, while striving to be the first female to serve a full term in this role. Since her Command, Elizabeth has established Ripple Impact, where she draws on her experiences to help others be their best selves and pass-on their experiences to positively impact others. In her 'day job', Lieutenant Colonel Stephens is responsible for setting the foundation of Army's next aircraft acquisitions.
How the human factors of a diverse crew can benefit the flight deck
/ Ryan Both | CEO at Cobham

Ryan re-joined Cobham in the role of CEO – Cobham Aviation Services Australia in September 2018.
Prior to his current role, Ryan spent two years at Melbourne Airport as Senior Vice President Commercial – Aviation. Before this, Ryan gained more than 10 years' experience at Cobham, including three years at the helm of Cobham's fly-in, fly-out and express freight business. He has also served as Head of Mining and Resource Sales at Virgin Australia.
At 38 years of age, Ryan is one of the youngest CEOs in the industry, bringing a new generation of thinking and innovation to aviation in Australia.

Videographer of WA/AA International Women's Day Campaign 2019
/ Stefan Drury I Private Pilot and Videographer

Stefan Drury wears many hats; as a YouTuber, private pilot, traveller, techhie and expat Britain living in Australia. Stefan makes movies on YouTube for viewers to experience the world of aviation, get travel tips and ideas, learn about gear and gadgets, and follow his adventures through vlogs. As a pilot, Stefan flies a Cirrus SR22 out of Moorabbin Airport.

A message for our Principal Partner the Australian Government, Department of Transport, Cities and Regional Development - Aviation and Airports Division.
The Australian Government's Women in the Aviation Industry Initiative supports Government and industry working together to encourage more women to pursue careers in the aviation sector.
This complements and supports the work already being undertaken by the aviation industry to encourage women to consider aviation as a career option.
Over the next three years, a range of conferences, workshops and careers events will be held and the Australian Government will partner with industry to deliver grassroots programs and significantly boost outreach to female school and university students as well as those considering transitioning into an aviation career.
Training and retaining an increasing number of female aviation professionals will be key to assisting the aviation industry to meet future demands for skilled workers.
The initiative will also build on the recent Australian Government-led roundtable, which explored ways to promote greater aviation sector diversity and enhanced equality, by addressing the gender gap in the aviation workforce.
---
Event Details:
Date: Wednesday 16 October 2019
Time: 8:30am - 5:30pm
Venue: RACV City Club, 501 Bourke St, Melbourne, VIC 3000
---
Lockheed Martin supported mentee spaces: Women in A/AA is pleased to announce 30 spaces will be made available, with the aim of inspiring the next generation of female aviation professionals to select a career in aviation, or continue to pursue their studies and feel connected with the industry. This includes full day attendance at the summit, including all meals and sessions with the cost covered by Lockheed Martin. Applications for complimentary mentee attendance must be submitted directly to Josh after a paid booking has been made via the A/AA website. Limit of two (2) mentee spots are available per table booking and limit of one (1) mentee space per individual bookings.
Mentee applications will be assessed on the below requirements and accepted on a first received basis. Please email [email protected] addressing the four points below.
Must be attending with a paid (professional) ticket - please provide name of booking

Provide details of the course/school enrolled (attach proof of enrolment)

Provide 30 words on your career aim – why are you interested in aviation and which career role are you pursing

Provide 30 words on the relationship between the mentor and the mentee (ensure the mentor is listed in point one and has purchased and paid for summit a ticket) Please note it does not need to be a formal mentee relationship.

Age limit: 15 – 24 (Exceptions can be made for those already in the industry and already undertaking the training process of transitioning to a technical role)
Remember applications that meet the above requirements will be approved in the order they are received, so apply now!
Map