Women in A/AA Brisbane Summit 2019
Wed 12 Jun 2019 (8:30am - 5:30pm)
Victoria Park Golf Complex
309 Herston Road, Brisbane City QLD 4006
Member $499.00
Early Bird $459

(Closes 13 May 2019)
Non-member $599.00
Early Bird $559

(Closes 13 May 2019)
Member table of 8 (8 tickets) $3,750.00
Early Bird $3450

(Closes 13 May 2019)
Non-member table of 8 (8 tickets) $4,550.00
Early Bird $4150

(Closes 13 May 2019)
Students (limited spaces available) $225.00
What will it take for us to encourage more women to study STEM and what will take for us to encourage more women to pursue a career in STEM?
You will get to have your say, as will have breakout sessions, mini workshops, group conversations, engaging panel discussions, and speakers from diverse industry backgrounds with Q&A after each! We have already secured a fantastic line-up of speakers for all three summits and we cannot wait to share who they are with you soon!
To top it off we have secured Learning Facilitator/Director of Seedling CTS, Simon Wood to MC the day. Simon has over 20 years' experience, in helping clients achieve results through leadership and executive coaching. He will be assisting A/AA in building the WA/AA summit program, with the aim to make it impactful, valuable and FUN for all attendees.
The learnings won't end when the day ends – we will focus on embedding the learnings beyond the summit day, to encourage attendees to take them back in to their workplace and encourage others to support the changes needed.

Summit Facilitator:
Simon Wood
/ Director at Seedling CTS
'I look forward to supporting A/AA's commitment to promoting the enrolment and empowerment of women into both STEM, and the incredible world of aviation and aerospace. I'm looking forward to enabling conversations amongst students and industry professionals, to aid in creating a more diverse industry.'

Summit Speakers:
Empowering Female Students
/ Assoc. Prof. Bouchra Senadji | Academic Program Director (Engineering), Science and Engineering Faculty at Queensland University of Technology

A/Prof Bouchra Senadji leads the Engineering undergraduate and postgraduate programs at QUT. She holds a Bachelor of Engineering in Electronics, and a PhD in Signal Processing from Telecom Paris, France. She has worked as a Telecommunications Engineer in France for a number of years before joining Queensland University of Technology as an academic in 1995. She is passionate about gender diversity and has been involved in a number of programs, including the recent SAGE Athena SWAN, to improve gender diversity in STEM disciplines.

STEM University Student Panel Facilitator
/ Dr Gui Lohmann I Assoc. Prof. in Aviation & Deputy Head of the Aviation Discipline, School of Engineering & Built Environment at Griffith University

Dr Gui Lohmann is Associate Professor in Aviation and the Deputy Head of the School of Engineering and Built Environment at Griffith University. Dr Lohmann is a former Head of the Aviation Discipline at the same institution. Among other initiatives, Dr Lohmann is proud of the growth in female student participation in the Aviation programs at Griffith University, from 13 %, in 2013, to over 22%, in 2018.

STEM University Student Panellists
/ Alexandra Speakman I Student, Bachelor of Aviation at Griffith University


Alexandra Speakman is a second year Griffith University Bachelor of Aviation student, aspiring pilot and Flight Leader within the Griffith Aviation mentor program. Alexandra's ultimate goal is to fly for the Royal Australian Air force or major commercial airline.

/ Sophie Rogers I Student, BA of Software Engineering at Queensland University of Technology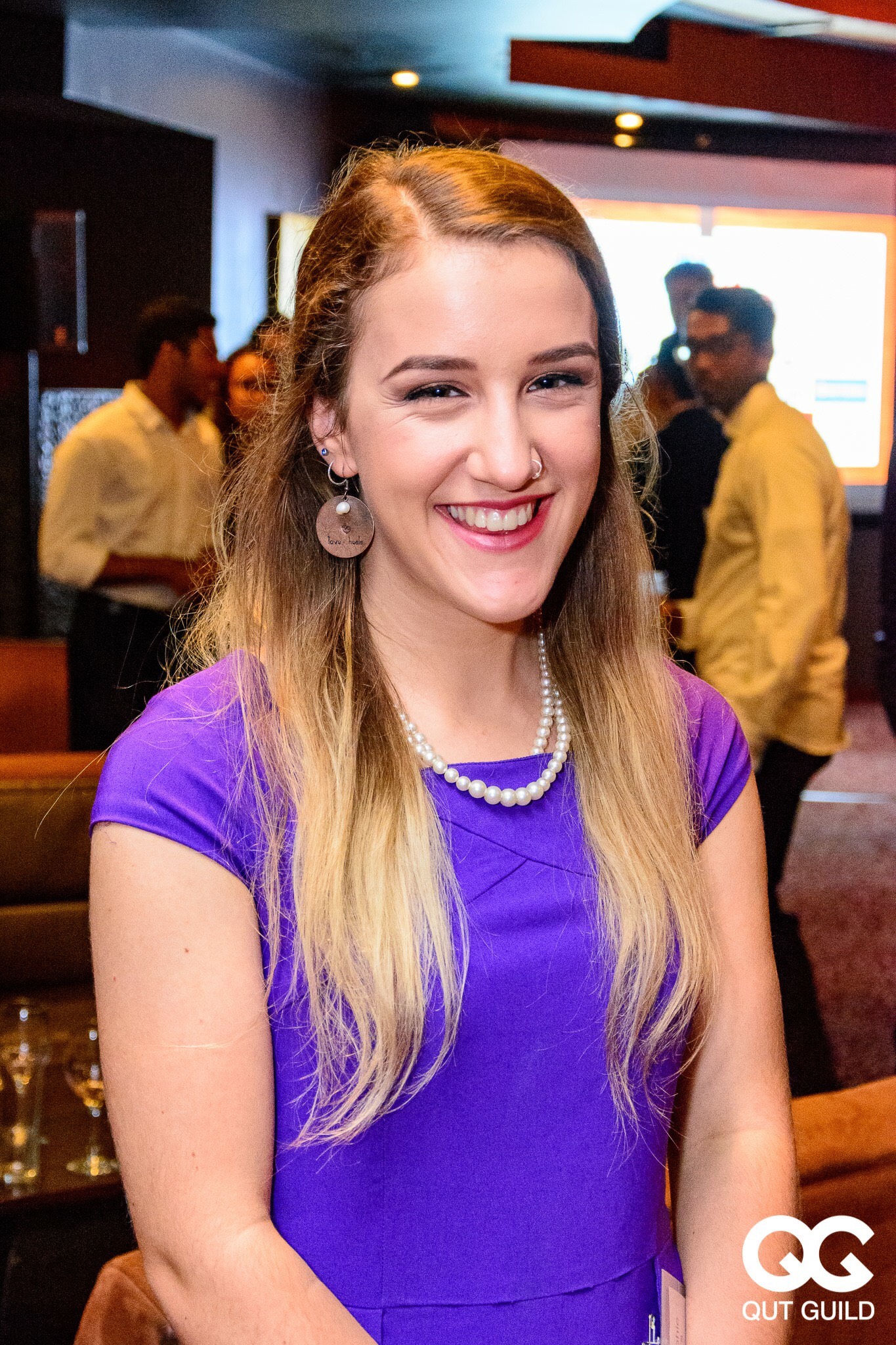 Sophie is in her fourth year of a Software Engineering degree. She has been passionate about gender equality from a young age, and is President of QUT's Women in Engineering club, GEMS. Sophie has been working at Boeing Defence Australia as a Software intern for the last year.

/ Baha'a Fayoumi I Student, BA of Engineering/Aviation at Griffith University


Baha'a Fayoumi is a second year student at Griffith University, studying a bachelor of Engineering (Honours) / Bachelor of Aviation. Baha'a has a strong passion for aviation and defence, which was heightened upon his arrival to Australia 5 years ago. Since then he has discovered the opportunities that the Australian Industry provides. Baha'a is an avid A/AA NextGenNetwork member, taking part in major programs such as Altitude and IGNITE where he secured a week's industry experience at Moorabbin Flying Services.

HR Policies
/ Ruth Harrison I Brisbane Branch Manager at Inventra Recruitment


Ruth Harrison is a recruitment professional passionate about aviation and aerospace. After receiving an RAF flying scholarship and gaining a BEng (Hons) Aerospace, she emigrated to Australia and moved into technical recruiting, working with defence and aerospace organisations. Passionate about diversity and encouraging women into STEM careers, she currently managers Inventra's recruitments Queensland operations and is on the Queensland Sub-Committee for WA/AA.
Supporting Women in the Workplace from a Family Law Perspective
/ Justine Woods, Partner at Cooper Grace Ward

Justine Woods is a partner at Cooper Grace Ward where she leads the family law team. Justine has practised exclusively in family law for more than 20 years and is regularly invited to speak at industry and professional education seminars.

Industry Insights and Learnings
/ Fiona Hoffman Vice President, Human Resources at Hawker Pacific


Fiona is the VP HR & Ethics APAC for Hawker Pacific. Prior to this, Fiona's was the Group Human Resources Manager ANZ for Valspar Paint Services Pty Ltd for over 5 years. Fiona brings over 20 years of experience in senior Human Resource executive roles. Previous roles Fiona held encompassed the responsibility for managing and leading all facets of the overall Human Resources function, including managing change, leadership development and employee relations. Her background studies include a Bachelor of Occupational Health & Safety and Certificate of HR Practices.

Male Champion of Change
/ Adam Fennessy I Partner at Ernst & Young's Advisory Practice


Adam Fennessy is a partner in Ernst & Young's Advisory Practice, with a focus on government and strategy. This follows a 20 year career at State and Federal Government level, including over four years at Secretary (CEO) level. In Government, Adam was Secretary of the Victorian Government Department of Environment, Land, Water and Planning (DELWP) from January 2015 to June 2017. He led the organisation in creating liveable, inclusive and sustainable communities across Victoria while maintaining the State's world class liveability. Prior to this, Adam was Secretary of the Department of Environment and Primary Industries, from April 2013 to December 2014. Adam was awarded a Public Service Medal as part of the 2018 Australia Day Honours list, for "outstanding public service to a range of government departments in Victoria."

Inspiring the Future
/ CTP Megan Humrich I MRH90 Qualified Flying Instructor at the Army Aviation Training Centre


Captain Humrich entered the Australian Army in 1997 as a Specialist Service Officer Pilot. Prior to joining the Army CAPT Humrich had completed a Bachelor of Applied Science in Natural Systems and Wildlife Management at the University of QLD and a Graduate Diploma in Antarctic and Southern Ocean Studies (Hons) at the University of Tasmania. Captain Humrich transitioned to Full Time Service in 2017 and commenced training on the MRH 90 Taipan. Captain Humrich has remained posted to Oakey in order to gain experience on MRH90, whilst Troop Commanding the Operational Support Troop. She is a Taipan UMTP and holds a Command Instrument Rating. It is planned that Captain Humrich will conduct an Instructor Stand on the MRH90 in late 2019.
Qantas Group – Encouraging Women in Aviation
/ Leif Mawson I Future Pipeline Program Manager, Qantas Airways Limited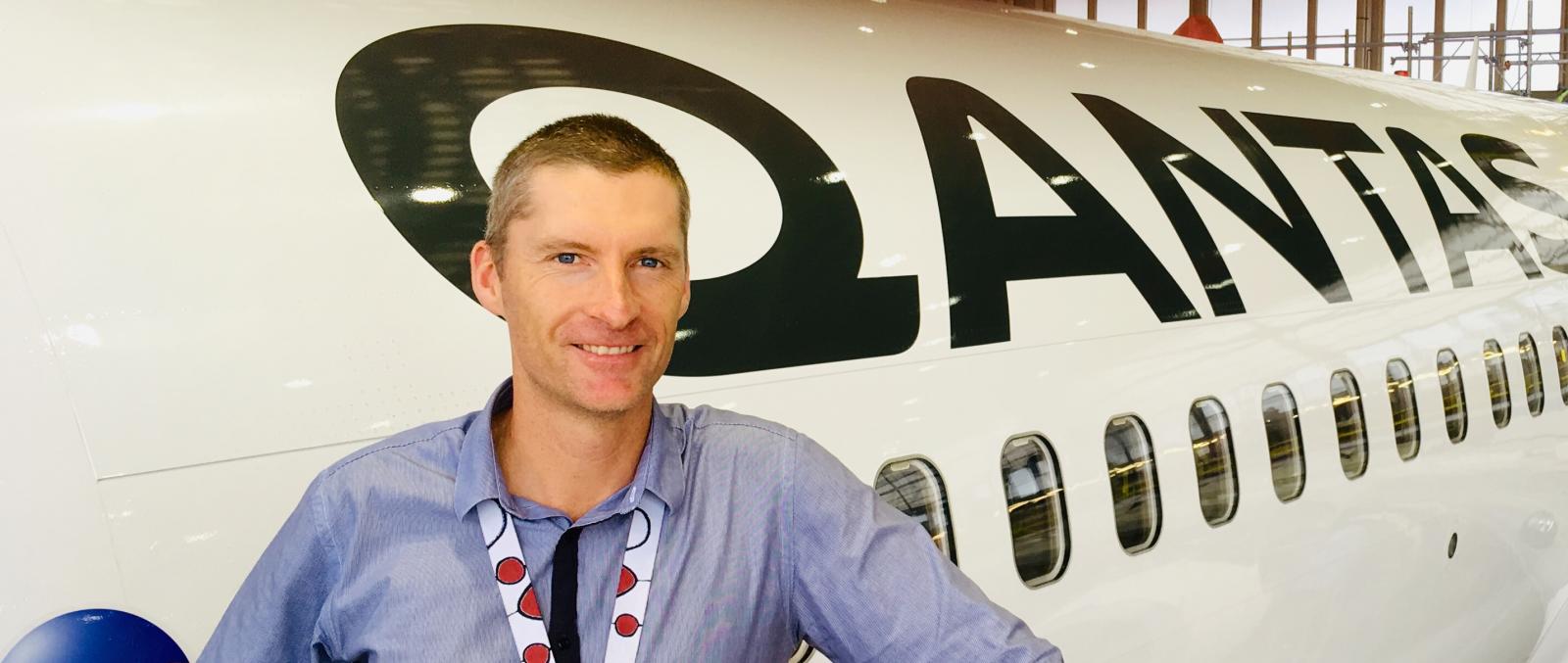 Leif is a highly experienced People Leader with over 17 years' success delivering business improvement and training outcomes across Aircraft Maintenance Operations. He has held roles ranging in scope from operational to management and leadership positions. Leif is currently the Future Pipeline Program Manager for Qantas Engineering.

Qantas Group – Encouraging Women in Aviation
/ Charlotte Abbott, Chief People & Culture Officer, Qantas Group Pilot Academy


Co-leading the set-up project to establish the pilot training school in Toowoomba, Queensland. Charlotte is alos responsible for the Qantas Groups' Nancy Bird Walton Initiative, a strategy designed to increase the representation of women in technical roles at Qantas and aviation more broadly. Charlotte joined Qantas in 2011 becoming the Head of People Services in 2012, leading an internal team providing Core HR services including payroll, employee/manager call centres, remuneration, recruitment, learning, ID services, staff travel as well as overseeing external vendors across many of the HR disciplines. From 2015 – 2018 Charlotte was the CHRO for Qantas Associated Airlines & Services, a business unit comprising several subsidiary airlines including QantasLink and Jet connect (NZ) plus the Groups' newly formed operational shared services.
Pursuing a Career in STEM
/ Kathrin Mutinelli, Commercial Director, Lockheed Martin
As the Commercial Director for Sikorsky Australia, Kathrin develops and implements commercial strategies to meet company goals, aiming to accelerate growth. Kathrin developed the 5 Year strategy and aligns local strategy to the broader Lockheed Martin objectives.Kathrin worked as a Regional Director for Textron Aviation and prior to that, as a Director at Deloitte working in Strategy & Operations as well as Risk. She has earned an Executive MBA at the Royal Melbourne Institute of Technology and was invited as the country representative to participate in the African Leadership Program offered by the University of the Witwatersrand and the NEPAD Business Foundation.
---
Event details:
Date: Wednesday 12 June 2019
Time: 9:00am - 6:30pm
Venue: Victoria Park, 309 Herston Rd, Brisbane City, QLD 4006
---
Lockheed Martin supported mentee spaces: Women in A/AA is pleased to announce 20 spaces will be made available, with the aim of inspiring the next generation of female aviation professionals to select a career in aviation, or continue to pursue their studies and feel connected with the industry. This includes full day attendance at the summit, including all meals and sessions with the cost covered by Lockheed Martin. Applications for complimentary mentee attendance must be submitted directly to Samantha Jones after a paid booking has been made via the A/AA website. Limit of two (2) mentee spots are available per table booking and limit of one (1) mentee space per individual bookings.
Mentee applications will be assessed on the below requirements and accepted on a first received basis. Please email [email protected] addressing the four points below.
Must be attending with a paid (professional) ticket - please provide name of booking

Provide details of the course/school enrolled (attach proof of enrolment)

Provide 30 words on your career aim – why are you interested in aviation and which career role are you pursing

Provide 30 words on the relationship between the mentor and the mentee (ensure the mentor is listed in point one and has purchased and paid for summit a ticket) Please note it does not need to be a formal mentee relationship.

Age limit: 15 – 24 (Exceptions can be made for those already in the industry and already undertaking the training process of transitioning to a technical role)
Remember applications that meet the above requirements will be approved in the order they are received, so apply now!
Map